Home prices in Houston have seen a rather exceptional boom. According to the Houston Association of Realtors, the average selling prices in Houston, Texas, have gone up by almost 15% since April 2021, meaning one house, on average, is now available for $426,061. This year has seen insane price spikes as the $400,000 mark has already been touched more than twice.
The increase in prices is baffling since just a decade ago, the average home price in Houston, Texas, was $222, 700 and now, the amount is double.
What's Happening In The Houston Real Estate Market?
This fluctuation has posed a serious issue; with rising prices and mortgage rates, buyers are getting discouraged and putting off purchases for God knows how long. HAR has also reported that sales have declined and are still going down for two consecutive months. Experts at HAR also pointed out that 10 percent of home buyers have already left the market as the current prices are way out of their budget. This is particularly troublesome for first-time buyers as they mostly search for homes with prices under $250,000 but with prices rising, there aren't any homes in the market available at such a price.
However, home purchases are not all slow in Houston. Interestingly, sales of homes that are priced between $500, 000 and a million dollars have gone up by almost 38 percent. It is a clear indication that buyers at the high end are still interested in closing more deals despite the rise in mortgage rates.
Median Prices Up By 16.6 Percent This Year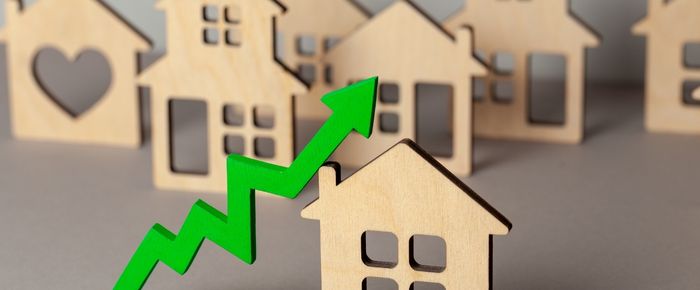 In comparison with last year's median price of $295,000, Houston's median home prices went up 16.6 percent and went to $343,900 this year. This unprecedented rise in mortgage rates is the highest in the last 4 decades. The average rise in mortgage rate has gone up from 3 percent to 6 percent in just one year. Moreover, with alarming inflation rates, first-time buyers are forced to pick between low-quality accommodation to rental housing.
On the other hand, this rise in Houston median home prices has prompted some standby home buyers to make an early purchase. "These buyers were not looking for an immediate deal but seeing the conditions of the real estate market, they want to make a move forward before the prices go up any further", said Amy Bernstein of Bernstein Realty in an interview.
She also added that the market is at an unpredictable time where we are viewing extremes on both ends. We have consumers who are holding back from purchasing a home since rates are increasing at a very fast pace but we also have listings where we are seeing quick sales on houses whose prices are rather on the higher end. Buyers are making better offers to beat the competition and get homes that are expected to go more expensive in the coming future.
Home Prices High on the National Level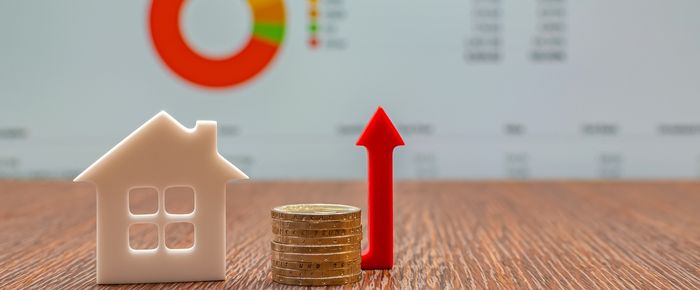 The surge is not only limited to the average home price in Houston Texas, "homes for sale" Google searches have gone down 10% nationwide. There is also a significant reduction in the number of people applying for mortgages. According to Redfin economist Zhao, the situation was pretty bleak a couple of months back but the real estate market, and mortgage rates, in particular, are now stabilizing. Even for buyers, waiting for a better time to make a home purchase in Houston, there are good chances that the prices will go down and there will be less competition as supply gets strong.
HAR is also hopeful since home sales in Houston are still impressive. Going down from 9100 home sales to 9,079 in one year may seem like a decline yet it's still pretty high in the history of the Houston real estate market.
Have a look at some of the Recently Sold Homes in Houston from our Listings.
List View

Map View

Grid View
Lot Size

5,228 sqft

---

Home Size

---

Beds

6 Beds

---

Baths

---

Year Built

1940

---

Lot Size

---

Home Size

2,277 sqft

---

Beds

2 Beds

---

Baths

3 Baths

---

Year Built

1997

---

Lot Size

---

Home Size

1,501 sqft

---

Beds

2 Beds

---

Baths

2 Baths

---

Year Built

2014

---

Lot Size

1,743 sqft

---

Home Size

1,718 sqft

---

Beds

2 Beds

---

Baths

2.1 Baths

---

Year Built

2004

---

Lot Size

---

Home Size

964 sqft

---

Beds

1 Bed

---

Baths

1.1 Baths

---

Year Built

1981

---
See all Real estate matching your search.
(all data current as of 12/2/2023)
Listing information deemed reliable but not guaranteed. Read full disclaimer.
If you are looking to buy a home in Houston, you can check out our listings here